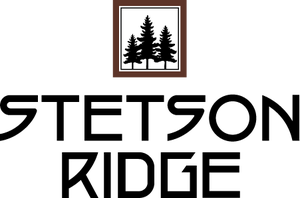 Live Your Best Life in the Spirit of the Springs
Stetson Ridge Apartments
Welcomes You!
Color surrounds us. It inspires us. Colors can whisk you away to another time and place. They demand to be noticed and they expect a response. They can be discreet or they can be spirited. Stetson Ridge is color. Colors that fill the spirit and surround all those that call Stetson Ridge their home.
Features & Amenities
Stunning natural beauty and superior amenities are why our residents love to call Stetson Ridge their home.
Mission Statement
Our mission is to be recognized as a classically designed community that has captured the real spirit of colorful Colorado by offering recreational and professional amenities, as well as the services of a friendly, professional staff that believes in a "Yes I Can" Stetson approach.
Great place, great location and great schools! Office staff is amazing.

-J.L.
My apartment is so spacious and open. I love that I have a great view of the mountain. The grounds are beautiful and the staff is always helpful. Not to mention Stetson Ridge is close to shops, grocery stores, restaurants and other convenient places!

-L.S.
This is a great place to live! I have lived here for almost 2 years. Everyone from the management staff have been amazing. It is a clean, beautiful community. Stetson is a great place to live and we absolutely love living here!

-S.C.
Just recently move in and love the community. It is quiet, the apartment is wonderful and both the office and maintenance are super helpful. Besides the fantastic amenities, I am only minutes from work.

-T.G.